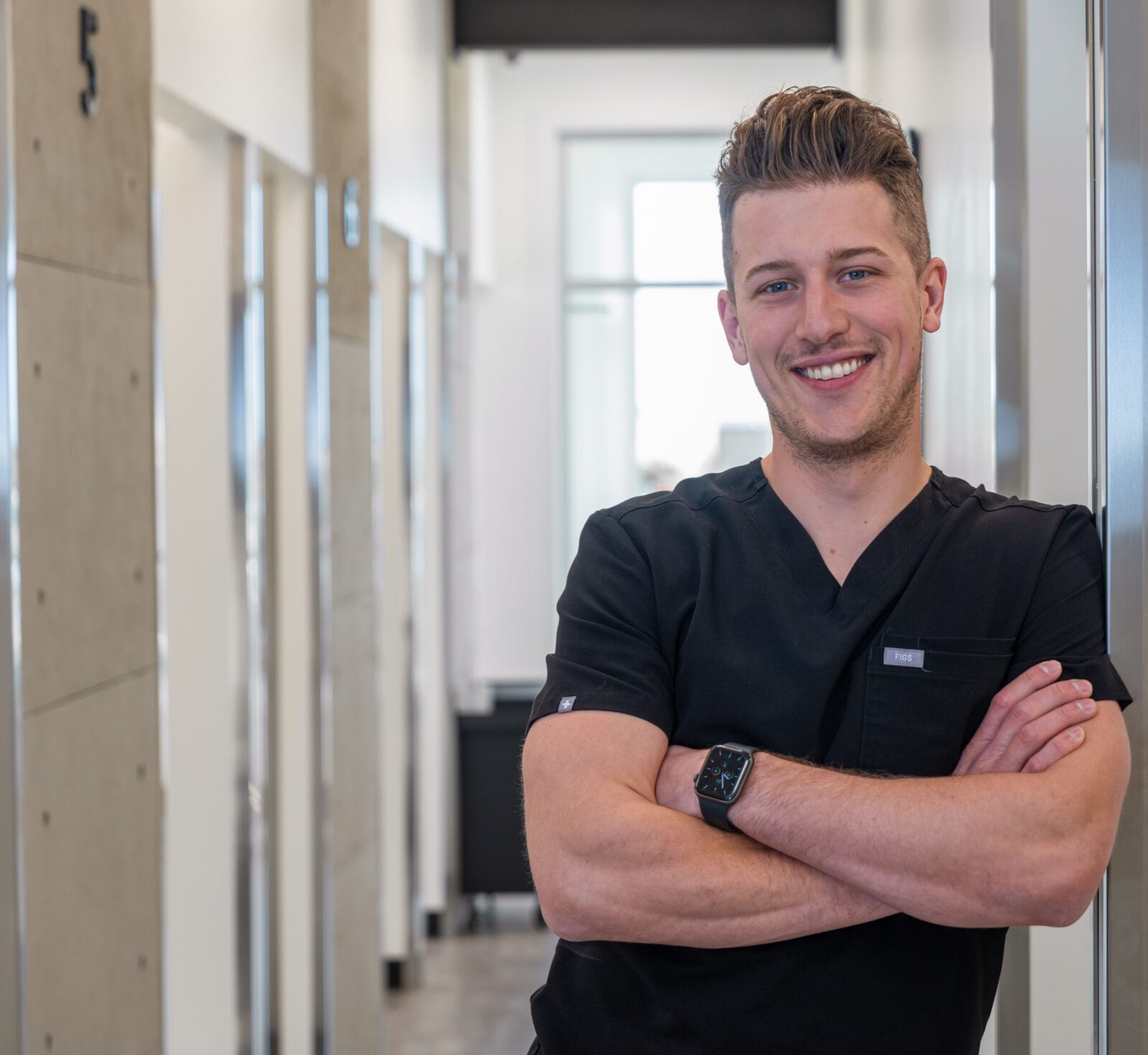 Dr. Adam Woods was born and raised in Grande Prairie. With his friends and family in the area, he looks forward to serving the Beaverlodge community for many years to come. Adam played varsity volleyball at GPRC before moving to Edmonton to complete his undergraduate degree and dental school.
Dr. Woods has an interest in all aspects of dentistry and enjoys serving patients in all stages of life. He strives to become a partner in your dental health, ensuring that you are aware of any conditions involving your teeth or jaws and providing treatment options that are aligned with your values. He is continually attending continuing education courses to expand his knowledge and better serve his patients. No matter your dental needs, Dr. Woods looks forward to connecting with you personally and professionally over the coming decades.
Outside of dentistry, Adam enjoys learning, staying active and spending time with family and friends. He is currently an assistant coach with the GPRC Wolves Men's volleyball team.
"My goal with every patient that steps into my office is to build an honest and transparent relationship between dentist and patient. As a dentist proudly serving Beaverlodge and the surrounding community, my extensive knowledge in dentistry will ensure your safety and comfort at all times." – Dr. Adam Woods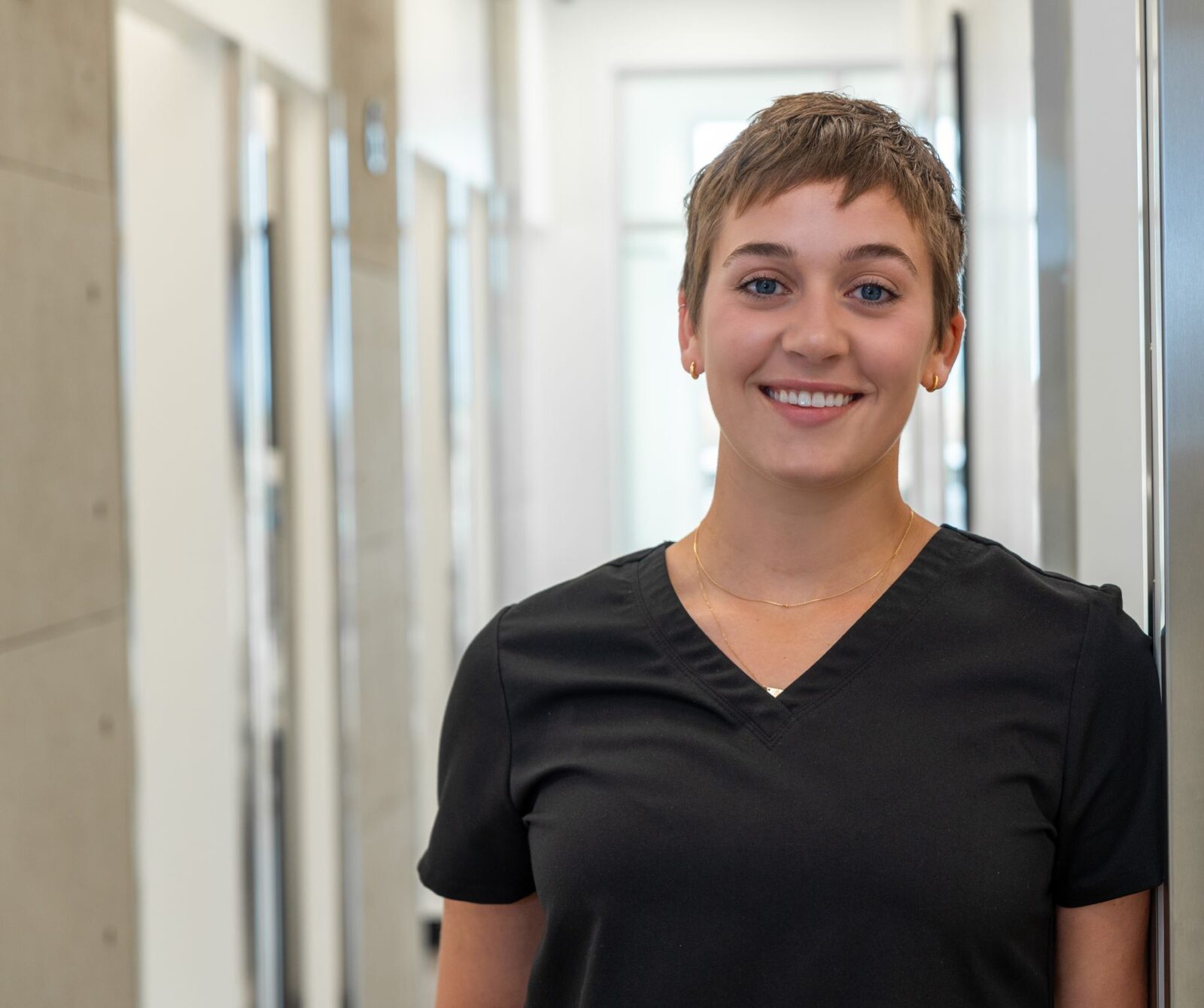 Dr. Taylor Ruether grew up just next door in Fairview, Alberta. She obtained her Bachelor of Science and Doctor of Dental Surgery degrees from the University of Alberta, and then went on to complete a General Practice Residency in Vancouver, BC, where she had the privilege of treating medically complex patients at Vancouver General Hospital, BC Children's Hospital and the BC Cancer Agency. Dr. Ruether is thrilled to be returning home to the Peace Country and looks forward to meeting you and your families at Dentistry On 43!